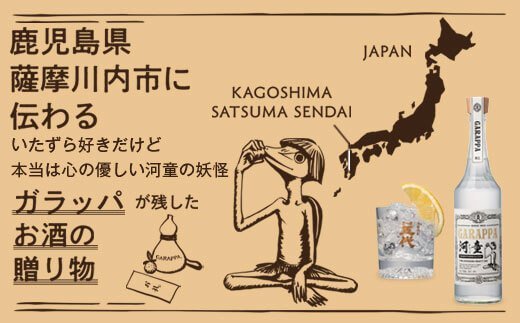 〜Yamamoto Syuzo〜


Founded in 1912.
Located in the northwestern part of Kagoshima Prefecture, Satsumasendai City is surrounded by the sea and mountains, with Kyushu's three major rivers, the Kawauchi River, running through the center of the city.
In this land of rich nature, we have been brewing sweetpotato shochu for more than 100 years and have been improving our techniques.
The craftsmen who pour their hearts into each ingredient and process with love and rigor are a testament to the Yamamoto Shuzo brewery.
The human intuition, the hearts and skills of the artisans that have been cultivated over the years support the Yamamoto Shuzo brewery.
While respecting traditional handmade shochu distillation, we aim to create a new generation of shochu by incorporating advanced and creative techniques.
In recent years, our insatiable pursuit of flavor has been carried on by utilizing our shochu production techniques to create such products as GARAPPA, a craft gin with a uniquely Japanese tradition, nature, and charm, which is based on authentic shochu and distilled from five carefully selected botanicals, each of which has its own unique flavor.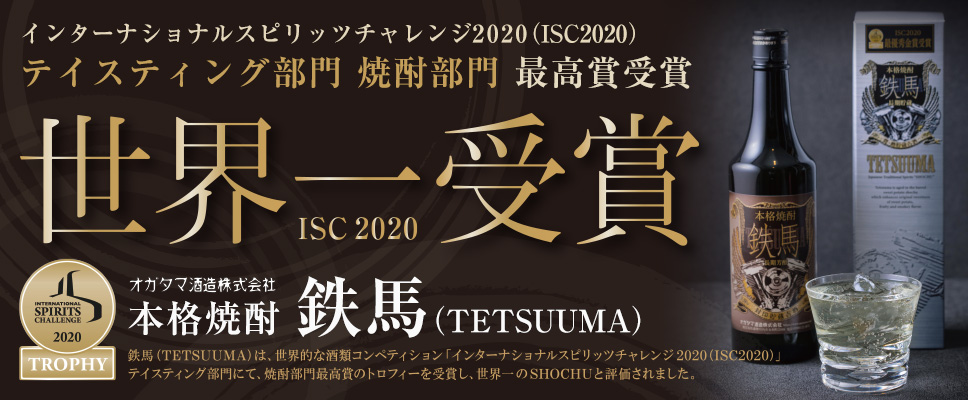 〜Ogatama Syuzo〜


Ogatama Shuzo, a long-established shochu distillery established in 1894, is located in Satsumasendai City, Kagoshima Prefecture.
Ogatama Shuzo is a long-established shochu brewery in Satsumasendai City, Kagoshima Prefecture, founded in 1894.
We are committed to reviving "good old-fashioned" products as products of the current era.
Discovering new things from the past history. The company practices shochu production under the theme of "discovering something new from the past.
The brewery is highly regarded worldwide for its aged potato shochu, and has produced the world's best shochu [Tetsu-Uma], which was awarded the highest trophy at the International Spirits Challenge 2020.
Our original aged shochu "IRON HORSE" is also made at Ogatama Shuzo.